Oftentimes, dentists have difficulty convincing patients to schedule follow-up appointments. As a dental refiner, we are fully invested in the welfare of our dental clients. We have invested ample time into devising the best possible incentives for dental offices to continue receiving the highest return for their dental scrap. But in order to have a substantial amount of dental scrap, you need to expand your patient roster. Here are some foolproof methods of invigorating your dental office by turning one-time visitors into returning patients.
1. Utilize Digital Photography Technology
If your office is not currently equipped with DSLR (Digital Single Lens Relflex camera) technology, you should invest in one as soon as possible. During your explanation of their dental health, patients may seem to be listening attentively, but patients are often unlikely to retain or fully understand this information.
A visual component to complement this explanation will go a long way in demonstrating to patients the need for a subsequent visit.
Need some extra income before you can afford new technology? As a dental refiner, we recommend using your dental refining income to upgrade your equipment.
2. Provide Outstanding Service
Some people relish in receiving frequent dental care. Others are ambivalent. Others still hate the dentist. As many dental professionals will agree with, the last category seems to be the most prominent. There are a couple of reasons for this.
First, dental appointments can be painful, especially for patients who do not routinely practice the recommended self-care. Second, looming news of cavities (or worse) might cause dental patients to put the visit off. Third, and most obviously, patients may have had negative experiences with dentists at other offices.
Fortunately for you, a positive experience may change their perspective. Before they even enter the office, be sure that reception greets each patient with a friendly "hello!", and follows up with a reminder before the appointment.
Giving each client the attention they deserve is part and parcel of our identity as a dental refiner. Similarly, providing each patient with the time and attention their teeth need should be integral to your strategy as a dentist. Proceeding through the appointment at a pace that the patient is comfortable with is the best way to make them feel comfortable. By giving patients an amazing experience, you can change their perception of dental care as a whole.
3. Vary Your Schedule
Different demographics operate on different schedules. Unfortunately, the hours that your dental office is open may not be convenient for everyone.
College students who attend morning classes and work during afternoons/nights may only be available for weekend appointments. Adults without conventional 9-5 work schedules may be in the same category as well.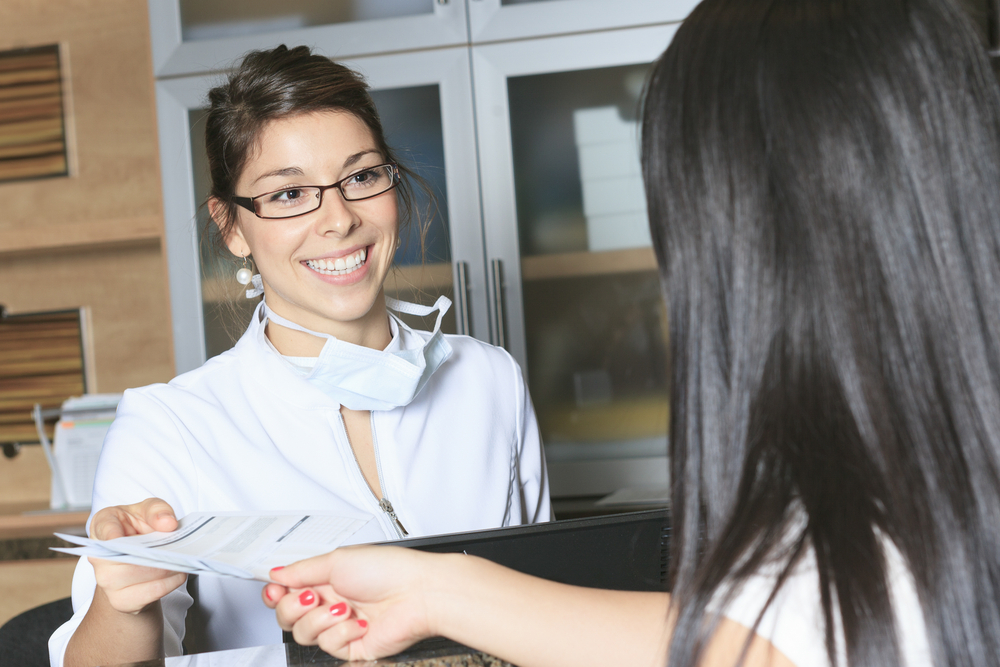 To compensate for this, try experimenting with extended hours. If necessary, cut out one or two hours of your normal availability, and add them back in during an unconventional time. Not only will this show your patients that you are trying to accommodate them, but it will also give them unique opportunities to receive dental care.
This philosophy is part of what makes us successful as a dental refiner. Our constant availability as an online refiner gives our clients all of the opportunity they need to cash in on dental scrap.
4. Cater to Patient Needs
Often, patients who return to the dentist after a long absence are not seeking a simple routine treatment. Instead, they are likely at your office in response to a specific pain or discomfort they have been feeling.
As the dental professional, you are the authority on how to best treat them. However, if the ideal treatment you've conceived involves several phases, it's important to help patients explore all options. While you should explain that the ideal treatment might involve several visits, also offer a less intensive, expensive and time-consuming plan. Creating different treatment options shows that you are sensitive to their needs and differing situations. Guiding them towards the optimal plan for their situation will be greatly appreciated.
This strategy works in almost every business. For example, our dental refinery recognizes that everyone has different types and quantities of precious metals. To accommodate them, we provide several different sized containers.
5. Refrain From Lecturing Patients
While it seems to have become an accepted trope within the dental community, lecturing new patients can leave a bad taste in their mouth. If after months (or years) of inactivity, the first thing that happens to them is a scolding, they might feel disrespected, and rightfully so.
Rather than pointing out everything that's bad about their current habits, relay to patients in a warm, friendly way how they can improve. For instance, explain how brushing their gums can lessen inflammation, rather than scolding them about inflamed gums. A real action plan will help patients feel confident that improving their oral health is possible.
Dentists who provide an exemplary level of care have already taken the first step to setting the foundation for return visits. By following these steps, you can be the warm, caring and understanding dentist that people need.
Cora Refining is a precious metal refinery dedicated to dental clients. We utilize techniques such as fire assaying and gravimetric precipitation to ensure that you receive the highest return possible for your precious metals. Contact us with any questions.