The Canadian Maple Leaf, one of the most widely recognized bullion coins around the world, was first introduced in 1979 when inflation was high and people were looking for something that held it's value. At that time, the only viable alternative for bullion coins was the Krugerand produced by South Africa. However, the Krugerand was unpopular due to the South African policy of Apartheid, which was still in effect at the time. Other countries produced coins as well, but many had unusual weights and various levels of fineness. Investors were searching for a more consistent alternative.
Enter the Maple Leaf
The Maple Leaf rapidly gained in popularity among gold investors. And of course, any product that surges in popularity will quickly find competition vying for a piece of the market. Competitors attempted to produce similar coins, forcing The Royal Canadian Mint to create a slew of different products to maintain their competitive advantage. They began to offer coins in more sizes as well as special issue versions to entice coin collectors.
The Royal Canadian Mint uses advanced minting techniques with impressive results
The Maple Leaf is now offered in a wide range of finishes including a "bullion finish" that has a brilliant finish against a background of parallel lines that refracts light in a unique way. The Mint also has a version with radial lines emanating from the center, as well as editions with color, holograms, and laser frosting.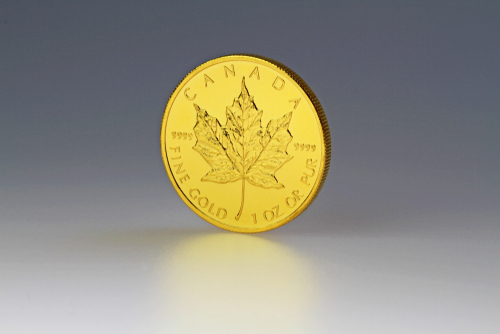 Why is the UK's Queen on the back of a Canadian coin?
You may have noticed that Queen Elizabeth II graces the back of the Maple Leaf coin. All countries that are a part of the British Commonwealth are required to depict an effigy of the reigning monarch. Many Commonwealth countries do offer coins, however, The Royal Canadian Mint decided to offer coins with a unique feature – they offer 3 different versions of Queen Elizabeth II – young, old, and an older version.
The Maple Leaf is among the purest gold available
In 1979, the Maple Leaf was created with .999 pure gold. In 1982, they took it a step higher, creating a gold coin that was .9999 pure gold. This made the Maple Leaf among the finest quality coins in the world with the added bonus that it is priced at lower premiums than many other bullion coins.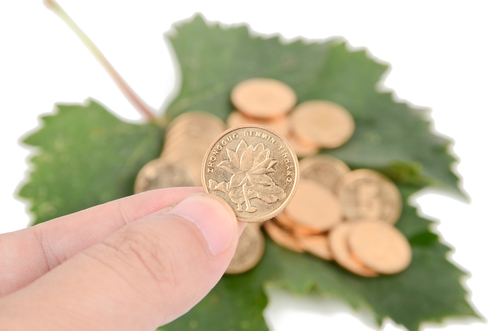 It's also among the most secure
The Royal Canadian Mint added special features to make it nearly impossible to counterfeit. First, they added a bullion finish with radial lines that are set at a specific width and pitch, radiating from the center of the background. Later, they added a micro-engraved laser mark (a small textured maple leaf with a 2 digit number marking the year the coin was issued).
It is easy to see why the Maple Leaf continues to outshine its competitors in quality, consistency, and price. At Cora Refining, we can help you get started on your investment in gold by requesting payment with Maple Leafs for your dental scrap. They also make great (and unique) gifts for family members. Contact us for more information on our metal exchange program.
Sources:
The Royal Canadian Mint (https://www.mint.ca/store/template/home.jsp)