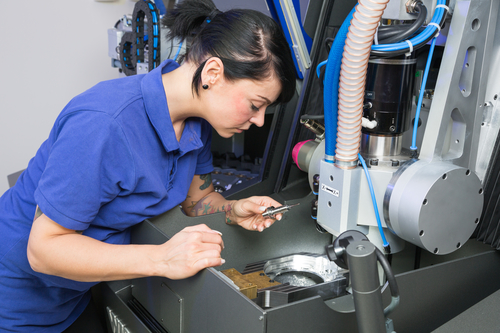 In order to ensure the highest quality return for the dental scraps we receive, our staff at Cora Refining follow these 5 rules. When choosing a dental refinery to sell your dental materials or scraps for cash it's important you check if they follow these rules.
We believe all quality dental refineries should abide by these rules. Below we have detailed them for you.
Rule 1. Meticulously inspect packages received
Being systematic with the collection of dental scraps and miscellaneous materials (such as floor sweeps, rug cuttings etc.) is of the utmost importance as a first step. All packages we receive are meticulously categorized and the contents reviewed thoroughly. This ensures that our clients get back the fair return amount for exactly what they sent in to us.
---
Rule 2. Use scientific prowess to provide the highest quality results
When we refine precious metal dental scraps we consider the science behind the items being assayed. By this analysis we are able to decide the best method for refining. We use three methods: Gravimetric Precipitation for assaying palladium and other metals, Fire Assay for gold and other metals and X-ray fluorescence is used primarily small solids.
---
Rule 3. Keep the doors of communication open between us and our clients
We always want to hear from our clients. Representatives from Cora Refining are available to discuss your refined dental scraps, explain our processes to new and interested returning customers, answer any questions you may have regarding the regulations we follow, our processes, or our fees and turn around times.
You can contact us directly at 1-800-844-2040 or by clicking here.
---
Rule 4. Stay involved in the industry
Our highly knowledgeable staff is diligent in their search for knowledge, reading the latest from industry journals and reports. We make sure our staff is abreast of the most accurate scientific advancements in the industry.
We maintain our presence within the dental lab industry by supporting dental lab associations through affiliate memberships, sponsoring events, providing financial support for educational opportunities, and attending trade shows.
---
Rule 5. Always strive to be better
By attending trade shows our employees at Cora are able to communicate directly with clients and people within the dental and refining industries. This communication and sharing of ideas allows us to continue to better our operations. For more information about our activity while attending trade shows, check out this blog post, "Why Cora Refining Attends Trade Shows."
---
We at Cora Refining want you to get the highest return for your dental scraps, which is why you should request a container today and start making money with a high quality dental scrap refinery like us!